Leading kids to love God, grow together, and reach their world.
You're the primary influencer in your kiddo's life—no matter how big or little they are—and that's totally how it should be. So for us as a church family, it's all about partnership. The time we spend each week with your kid is valuable, but it's only designed to be the start of the conversation. We want to do everything we can to equip and empower you to lead your family to love God and follow Him. We know the days are long and the years are short, so we do our best to make it simple.
Featured Event
Friday, December 10, 2021
6:30 PM - 8:00 PM
Saturday, December 11, 2021
9:00 AM - 10:30 AM
Our littlest ones are filled with wonder and excitement. Each Sunday, we welcome them into a safe, loving environment where faith is nurtured through songs, play and learning experiences designed with their ability in mind.
8:30 am Service: Programming for infants–4th Grade
10:30 am Service: Programming for infants–8th Grade and Shine
Pre-registration is required for our infants through pre-K classes on Sunday mornings. Elementary and junior high students no longer need to pre-register.

Family Dedication
We are excited to partner with you in celebrating a key moment in your child's faith journey with Family Dedication. To dedicate your child in one of our worship services, please register and learn more at the link below! Questions? Please contact Ginny Stair, gstair@wheatonbible.org.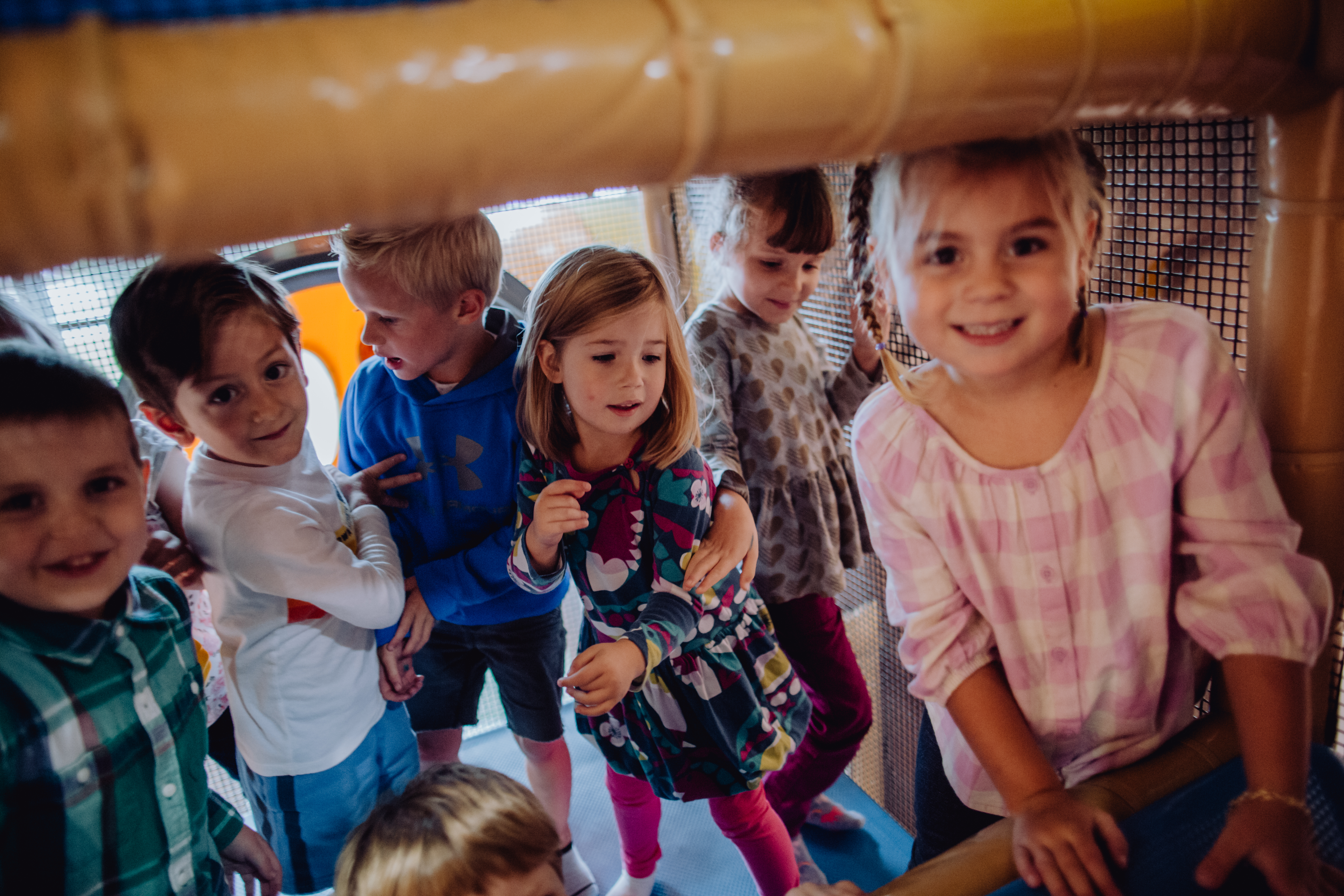 Weekday Preschool
Learn about our Weekday Preschool!
Discovery fuels the faith of elementary kids. That's why our kindergarten through 4th grade classrooms create opportunities for kids to explore the Bible and uncover what it means to follow Jesus through engaging lessons and activities designed just for them. Their morning will be filled with playing, singing, creating and talking that encourages connection with God and others.
8:30 am Service: Programming for infants-4th grade
10:30 am Service: Programming for infants–8th Grade and Shine
Friendships encourage the faith of pre-teens, so we're all about building relationships with peers and trusted leaders that help pre-teens connect with God.
Sunday Morning
Tribe meets during the 10:30 am and 12:30 pm services for a morning focused on experiencing God through worship, teaching from the Bible, and spending time in small groups.
Wednesday Evenings
During the school year, Tribe meets from 7:00-8:30 pm to play, learn from the Bible, and spend time in Life Groups with friends their own age and gender. New friends can join anytime! All students must have a parent complete an online registration form.