At Wheaton Bible, we value our maturing adults (age 55+) and prioritize a ministry space where you can grow in community, serve others and be served. Our goal is to support you through Bible studies, service opportunities, and regular gathering to have fun and fellowship together!
---
Maturing Adults Gatherings
2022 Spring Event

June 2
June 2, 2022 - A Grandparent's Greatest Gift
Join us on Thursday, June 2, for the last Vanguards-Maturing Adults event for the ministry year. Not only will it be great fun, fellowship, and food, but we're excited to welcome guest speaker, longtime Wheaton Bible Church member, leader, doctor, husband, father, grandfather, and author, Jim Judge.
Jim will speak from his book "Papa's Garden: Letters to My Grandchildren." Jim and his wife, Cindy, have a beautiful garden at their Wayne home. That garden has inspired Jim to write about the wisdom gained in and through taking care of it. Writing to his grandchildren Jim says…

"Our lives are like gardens and therefore it should not surprise you that much of the wisdom concerning how to care for a garden and make it flourish also applies to how to grow a full and beautiful life."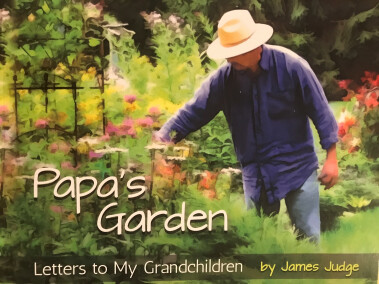 Tickets are $10 per person and must be purchased in advance by noon on Monday, May 30. Your ticket price includes the dinner and program. For more information, call 630.260.1600

Click here to register online.
5:30 pm Punch Reception
6:00 pm Dinner
7:00 pm Program