Women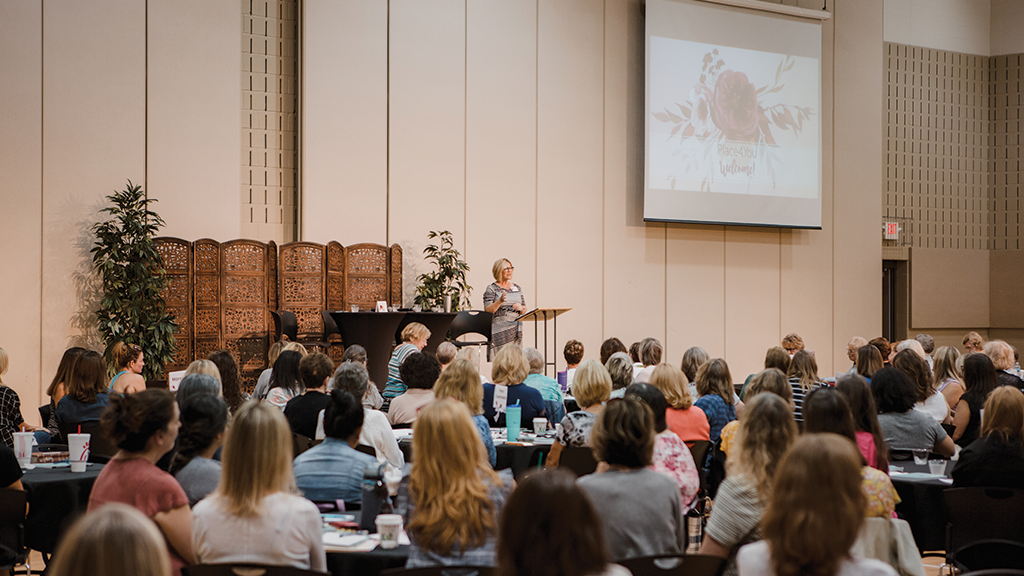 Place4You is our largest Bible study for women. You can choose between identical sessions offered on Tuesday nights and Wednesday mornings. Place4You meets during the fall semester (September thru November) and winter/spring semester (January thru April). Each week offers large-group teaching as well as small-group discussion time and personal study.
Online registration is now closed. Walk-in registrations are welcome. Please arrive a few minutes early to get signed up. The cost is $20 and includes Bible Study Materials. Childcare is currently full. Please email cwalraven@wheatonbible.org to get on the waiting list. If available, childcare is an additional cost.
Current Study
God of Creation: A Study of Genesis 1-11
By Jen Wilkin
It all began with the Word. The opening chapters of Genesis teach us fundamental truths about God. We watch Him bring light after darkness, order after chaos, and rest after toil—all through the power of His Word. In this verse-by-verse study, we will dive into Genesis 1-11 by following three critical stages of understanding: comprehension, interpretation, and application. Join us to revisit familiar stories and historical figures, challenge your basic knowledge, and discover deeper meanings in the text. As God reveals Himself through Scripture, we can only begin to understand ourselves when we first glimpse the character, attributes, and promises of our Creator.
Scholarships available upon request. If requesting a scholarship, please email kkammes@wheatonbible.org or cwalraven@wheatonbible.org